THE PRESIDENT OF FURUKAWA VISITS HIEP HOA GROUP
06 Tháng 3 2017 lúc 14:31:21
On 27th February, the president of FURUKAWA Corporation – Mr. Naohisa Miyakawa and Sales Manager of FURUKAWA UNIC – Mr. Makoto Arai has visited Hiephoa's factories. The leader boards of both parties has organized a meeting to plan and orientate the business plan and collaboration in 2017 and further years.
According to the review of FURUKAWA leader board in the meeting, Hiephoa had the best performance in term of selling UNIC cranes among more than 50 UNIC worldwide official distributors in 2015 and 2016. Additionally, in the first quarter of 2017, Hiephoa successfully distributed to Vietnamese market the first UNIC mini crawler ever. Therefore, Hiephoa is an essential strategic alliance of the corporation.
Along with a wide range of products, availability and competitive price, Hiephoa is confident to serve all of customers' demand in both quality of products and quality of services.
General Director of Hiephoa Equipment of Environment and Trading Company Limited – Mr. Dao Manh Hung shakes hands with the President of FURUKAWA – Mr. Naohisa Miyakawa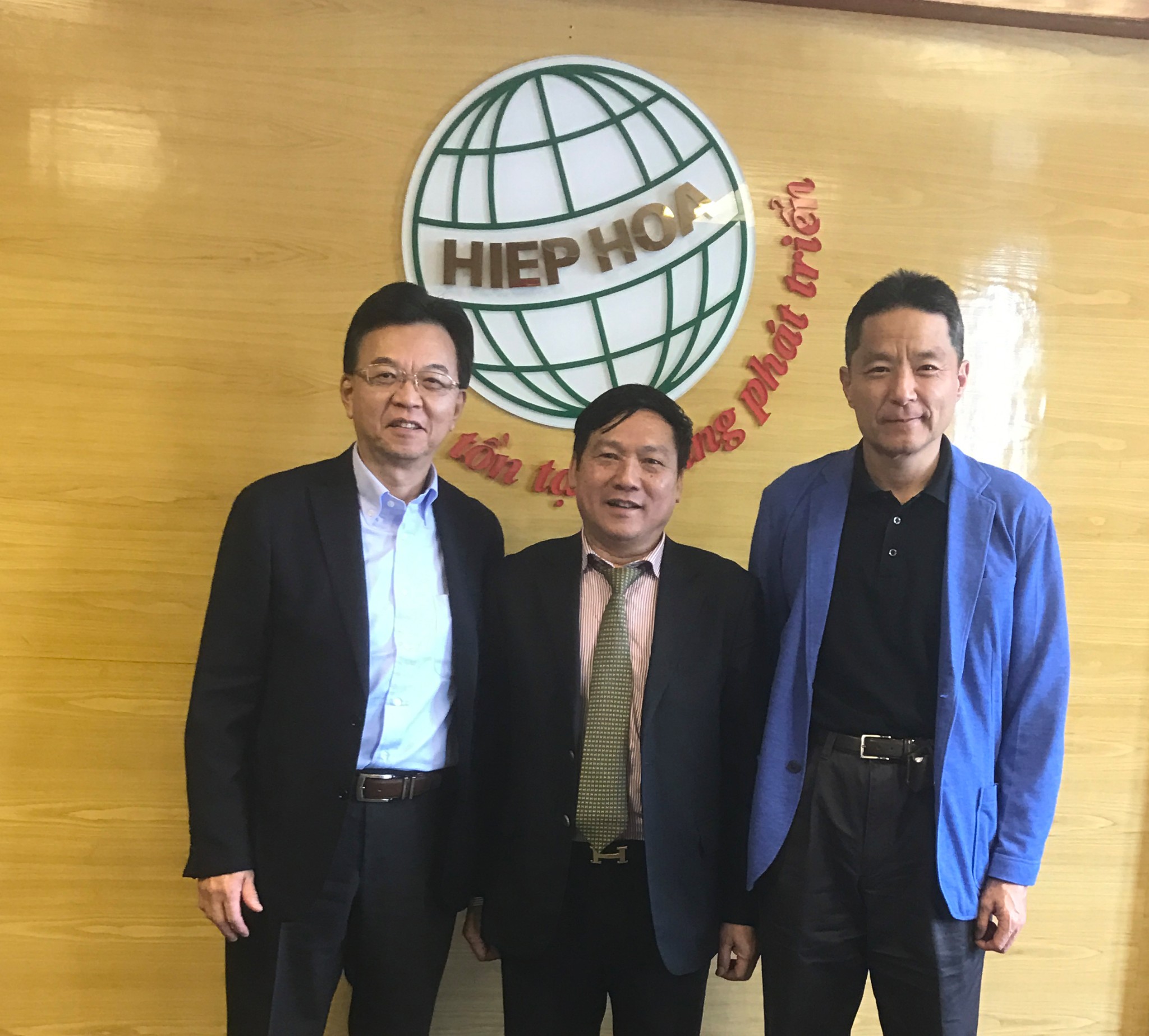 From the left to the right, the President of FURUKAWA – Mr. Naohisa Miyakawa, General Director of Hiephoa Equipment of Environment and Trading Company Limited – Mr. Dao Manh Hung and Sales Manager of FURUKAWA UNIC – Mr. Makoto Arai